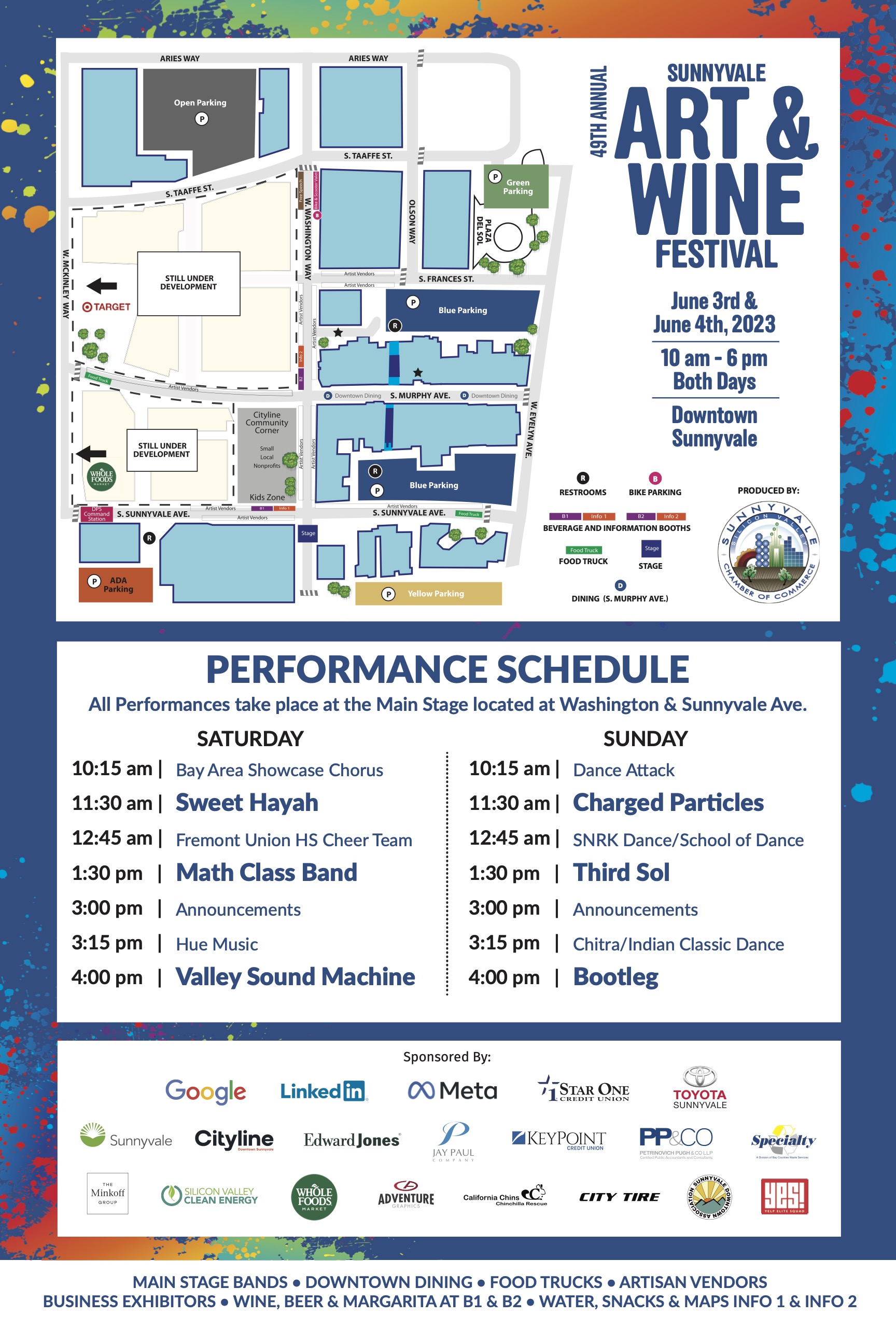 Artisan Vendors.  Art Experiences.  Live Music and Performances. Downtown Dining.  Food Trucks.  Activities for Children.  Business & Nonprofit Exhibits.  Wine, Beer & margarita.
Complimentary Bike & Scooter Valet | Steps from Caltrain | 
Car Parking In Garages On Taaffe St. 
This event is produced by the Chamber with the help of many community partners and sponsors.  
Have questions?  Email us at info@svcoc.org to get the fastest response to your inquiry.
We want to acknowledge some of the community partners who help to make this event a happy, fun, safe celebration each year.   
Sunnyvale Art Club who oversaw our experiential art activities for children
SafeMoves for the really great safety training activity
Our BIKE VALET hosted by the City of Sunnyvale and supported by Silicon Valley Bike Coalition so that our citizens could safely store their bike as they enjoyed the festival 
Information booths managed by the BSA Troop 463
Beverage booths hosted by Sunnyvale Downtown Association
DPS for a fantastic exhibition and their help managing a safe event.
A look Back...
Festival Highlights
by Photographer
DBAPIX