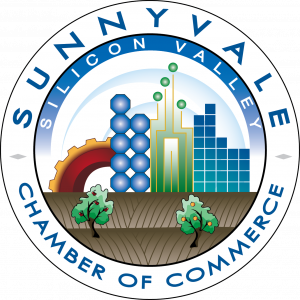 Connector
  Convener
  Champion
The Sunnyvale Chamber of Commerce is a member-supported community resource committed to promoting and fostering a healthy business environment for the development of our community.
We support the economic impact of our community and serve our members as an information and networking resource.
We foster business opportunities and community engagement through networking, education, and collaboration.
We serve as a voice for businesses and advocate for policies and programs that contribute to the success of our community.
We develop a diverse network of small enterprises, entrepreneurs, start-ups, and corporations that empowers an innovative and successful business ecosystem.
We nurture connectivity between businesses and their communities through a variety of community-wide programs and events.