Chamber Spotlight: Star One Credit Union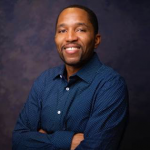 Meet Rashad Wiley: Community & Business Development Specialist | Chamber Board of Director
What services or products does your company offer?
As a member-owned financial institution, we are focused on providing long-term financial solutions to all of our members. As a result, we are able to return our profits back to members in the form of money-saving benefits, including:
Higher interest on saving accounts
Lower interest rates on loans and mortgages
Reasonable, if any, fees on products and services like checking, credit cards and real-estate loans.
How many years has Star One been in business?
We've been serving Santa Clara County for over 64 years with more than 113,000 members worldwide. With assets over $10.1 billion, Star One is ranked 17th in total assets among over 5,700 credit unions nationally.
Why did Star One join the Sunnyvale Silicon Valley Chamber of Commerce?
Our main operations are located in Sunnyvale, right in the heart of Silicon Valley. We are member-owned and our values are rooted in improving the lives of our membership and community. In fact, our mission is to improve each member's life by delivering valuable financial services.
How are you involved with the community?
The entire Star One family recognizes the importance of contributing to the community we serve and being a strong corporate citizen. Through direct financial donations and other in-kind contributions, and by participating in local public service events and activities, Star One is an active partner with over 52 local 501(c)(3)organizations.
What is something people may not know about Star One?
Star One membership is open to individuals living, regularly working, or attending school in Santa Clara County, as well as the following surrounding counties: Alameda, Merced, Monterey, San Joaquin, San Mateo, San Benito, Santa Cruz, and Stanislaus.
We offer all of the convenient features "big banks" have that make your life better, like online and mobile banking, mobile deposit, Bill Pay, person-to-person payments and more.
What is your company website address?