Chamber Spotlight: Comcast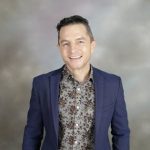 Meet Sean Reid, Director of Commercial Sales, Comcast | Chamber Board Member
What services or products does your company offer?
Comcast is a global telecommunications company that creates, distributes both content and technologies to deliver that content all over the world.
Most noted for its Internet and TV-cable assets in the US along with its Universal NBC brand, but they also own a premier brand in Europe called Sky
But most successful is our internet distribution technology; where we provide some of the fastest internets in the world via cable and a vast fiber-optic network
How many years have you been in business?
NBC started broadcasting in 1926 in New York
Comcast was founded in 1963 by Ralph Roberts
When did you join the Sunnyvale Silicon Valley Chamber of Commerce?
October 2018
Why did you join?
Community involvement and awareness is important to me and helps me be a better citizen plus staying closer to what is happening in the business community makes me a better employee and leader for my team.
How are you involved with the community?
Every year (except last year, obviously), my family and I spend time in countries helping build or rebuild homes for the less fortunate. It has taken us to Cuba twice, which is exciting.
What is something people may not know about your business?
All employees are judged by how much they impact the customer experience just as much as the financial results they create.
Additionally, Comcast is deeply committed to closing the digital divide.  On the 10th anniversary of our Internet Essentials program, Comcast announced it would invest $1 billion over the next 10 years to help further close the digital divide and give even more low-income Americans the tools and resources they need to succeed in an increasingly digital world. Read more here.
What is your company website address: